LASIK Eye Surgery in Houston, TX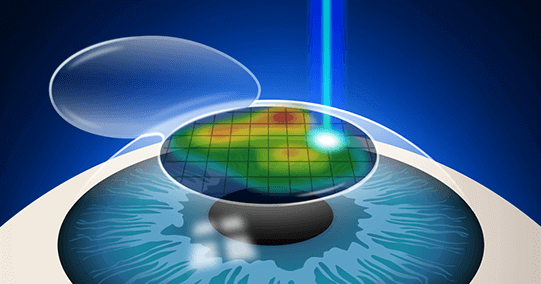 LASIK stands for Laser-Assisted In Situ Keratomileusis. LASIK is the most common form of laser eye surgery and is the best option for a majority of patients who have nearsightedness (myopia), farsightedness (hyperopia), and even astigmatism.
This laser vision correction procedure provides the ability for a patient to eliminate or reduce their dependence on glasses or contacts worn to correct a refractive error.
At Le Eye Institute, Dr. Hung Le only performs 100% bladeless LASIK as it allows more patients to be candidates for LASIK and facilitates quick recovery. "Bladeless LASIK" or all-laser LASIK uses cool pulses of light emitted by a femtosecond laser to create the flap instead of the bladed microkeratome.
What are the Benefits of Getting LASIK?
People get LASIK because they want to see better without wearing glasses or contacts. Active individuals appreciate not worrying about glasses or contact mishaps on-the-go. Often, people who have LASIK gain 20/20 vision and can see clearly for 20 feet.
After this procedure, you won't have to worry about updating or replacing expensive eyeglass frames or contact prescriptions.
When Should You Get LASIK?
People ages 20 to 40 are the best candidates for LASIK. By this time, your eyes are no longer developing, which means they are more stable. This also means you have less of a chance of needing a repeat procedure to adjust for any age-related vision changes.
LASIK works best on healthy eyes with refractive errors like slight near- or far-sightedness. People with severe refractive errors are not usually good candidates for LASIK. They may prefer visual aids like glasses and contacts.